Fellow:Noah Borden
Jump to navigation
Jump to search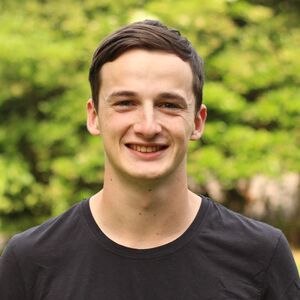 Noah Borden is a University Innovation Fellow and Junior undergraduate student at Louisiana Tech University. He is pursuing a major in Mechanical Engineering and minors in Sustainable Supply Chain Management and Mathematics. Raised in Ruston, Louisiana, Noah is pursuing his degree in his hometown. Noah hopes to work as a design engineer for a firearms company after graduating, specializing in mechanical design and prototyping.
While Noah spends most of his time studying, he enjoys teaching tennis lessons, playing tennis with friends, hunting, fishing, and prototyping ideas on his 3D printer.
During his first two years at Louisiana Tech University, Noah has been a part of the La Tech chapter of American Society of Mechanical Engineers (ASME) and the Aerospace Engineering club on campus. He a co-founder of AKT Industries, a compny focused on creating a ground-breaking product (AML). The AKT Industries has participated in four idea pitch competitions and has two second place trophies from those events in only 8 months time. One of those "silver medals" was won at a Freshman Expo that had 88 competing teams presenting their ideas to professors and professionals from all around the city. Noah's role for AKT Ind. primarily consists of designing and 3D printing usable prototypes to learn what works, and what will not.
After learning about the program, Noah quickly applied for the opportunity to be become a UIF candidate and the chance to receive valuable lessons and experience with hands-on Innovation and Entrepreneurship projects.
Noah follows in two Fellow's footsteps from La Tech who are both continuing to redefine what innovation and entrepreneurship is all about.

Related Links:
Louisiana Tech University Student Priorities
Ryan Botts Fellow-2017
Lexie Lybrand Fellow-2018