This site will go under maintenance from 25-11-2020 to 30-11-2020. It might not reachable during the maintenance period.
Fellow:Jacqueline Davis
Jump to navigation
Jump to search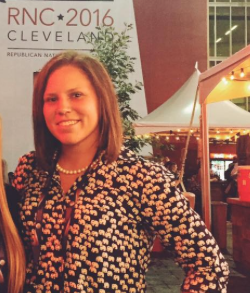 My name is Jackie Davis, am I am a University Innovation Fellow. I grew up in a small beach town in New Jersey called Ocean City. I attend Hartwick College, where I am a Political Science major with a minor in Environmental Science and Policy. Fueled by a passion for the environment, I believe in the importance of working to reverse the trends of climate change, as well as responding efficiently to the obstacles presented by it. I believe in working toward a future free of threats to food security, clean water, and biodiversity. In order to find success in this endeavor, I have immersed myself in a number of extracurricular activities, such as Student Government, which will provide me with the skills necessary to lead and catalyze positive change. Moreover, my education in Political Science and Environmental Science/Policy has given me the baseline knowledge needed to tackle these issues. My experience working with nonprofits, political campaigns, businesses, and government offices will prove invaluable as I continue to work on such a complex issue.
Related Links
Hartwick College 
Hartwick College Student Priorities
Jacqueline Davis
Kelly Sprague
Stephanie Sacco
Christine Hughes
---
---