Fellow:Vivian Wu
Jump to navigation
Jump to search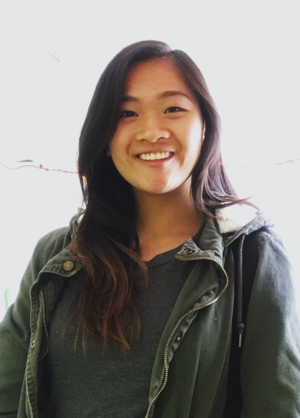 Hello! 
I am a junior at Binghamton University in the School of Management, majoring in Accounting and Management Information Systems. I have a passion for purpose-driven businesses that are socially and environmentally conscious. I love to identify problems, think forward and creatively, and propose empowering solutions. My academic studies have allowed me to learn and apply business concepts (accounting, finance, system optimization) and interpersonal skills (communication, collaboration, mentoring). My role as a Teaching Assistant for Financial Accounting has allowed me to refine these concepts and teach incoming freshmen and sophomore. I also enjoy empowering incoming transfer students with the guidance and resources they need to succeed as a Transfer Student Mentor in the School of Management. I am a part of the Entrepreneurship Learning Community on-campus.
Outside of the classroom, I am very involved with Enactus, an international social entrepreneurship organization, as the President of the Enactus Chapter at Binghamton University. I have had the great honor of serving as the Co-Founder and Program Director for the Startup Incubator/Venture Accelerator and Research Analyst for the Countywide Entrepreneurship Grant Program. Both projects have allowed me the great pleasure in spreading student entrepreneurship to innovate traditional-minded students, elevate young entrepreneurs, and empower underprivileged local youth. In an effort to drive social change in the realm of local politics, I have co-founded a 501(c)(4) student startup that seeks to innovate electoral politics called Generation Vote. Directing my attention to combat food insecurity and poverty in Binghamton, I currently serve as the Business Director for the Many Hands Food Cooperative, Inc. and have helped raised over $35,000 in grants and sponsorships to finance the development of the cooperative. 
During my leisure time, I enjoy traveling to new places, exploring areas for self-improvement, watching comedic and dramatic plays, venturing into new ideas and startups, and reading non-fiction books. 
I love connecting with new people, mentoring those who are seeking advice, and exploring new ideas for the next big thing or to start the next big movement. Feel free to connect with me via email at vwu1997@gmail.com or LinkedIn at www.linkedin.com/in/vwu1997/.
[[Category: Student Contributors]]
---
---