Fellow:Vincent Jeltsch
Jump to navigation
Jump to search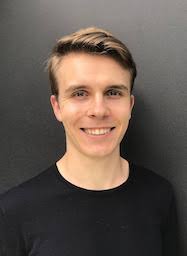 Vincent Jeltsch is a University Innovation Fellow candidate and an undergraduate student studying Computer Science at the Technical University of Munich (TUM). Vincent grew up in a small village in the south of Munich, close to the Alps. After two years of gaining practical experience by founding his own startup company, Vincent decided to pursue a degree at TUM to strengthen his technical abilities and understanding. It was at TUM where he first stumbled upon the University Innovation Fellows program.
While studying at TUM, Vincent spends a lot of time on side projects and extracurricular activities. He is an active member of TEG | the entrepreneurial group e.V., a student organisation for students interested in gaining practical experience with entrepreneurship. Vincent also has a working student job as a software developer at a small software agency based in Munich. On the weekends Vincent runs a small makerspace for teenagers, called KlecksX, aiming to enable them to be creative with technology. Together with mentors the teens build robots, video games and anything else they can imagine.
Vincent wanted to be an inventor ever since his youth. At the age of 15, while spending a year abroad in Vancouver (Canada), he started teaching himself how to program, with the goal of building his own video games. From there on, his friends and him started building multiple mobile apps and other projects during their high school years. This background built up Vincents strong believe, that anyone can teach themselves how to build things. At the Technical University of Munich, Vincents goal is to give students more opportunities build things themselves and gain practical experience.
Written By:Vincent Jeltsch
Related Links

Technische Universität München 
University Innovation Fellows
---
---