Fellow:Victoria Ferrer
Jump to navigation
Jump to search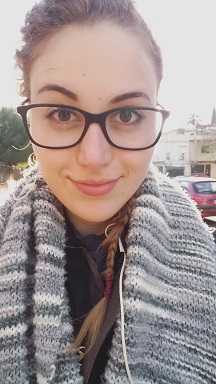 Victoria Ferrer is an Educational Recreation student at Universidad Católica del Uruguay and a candidate of the UIF program. Before decideing on her career path, she studied 3d Animation in A+ Escuela de Artes Visuales, between other things, such as dancing, choreography and theatre.
Scout leader, first level. Volunteer at MSU (Movimiento Scout del Uruguay, recognised by the World Organisation of the Scout Movement). In 2016 she worked in the program area of Tingó 2017, the second ever national camp hosted by MSU in February 2017 at San Gregorio de Polanco with a crowd of more than 1500 Scouts from all over the region. Nowadays she is a Troop leader, working with and for kids form ages 11 to 13.
In July/August she took part on a Design Thinking workshop as a facilitator at her University with three other students who are participating in this program too. After she graduates she would like to become a researcher in her field of study. She strongly believe it is a different way to attack relevant issues in education. Passionate about art and education. Her motto is "Building a better world".
Related Links
Universidad Católica del Uruguay Student Priorities
Universidad Católica del Uruguay Campus Overview
Fall 2017 Fellows
---
---