Fellow:V. N. Sandeep Vemulapalli
Jump to navigation
Jump to search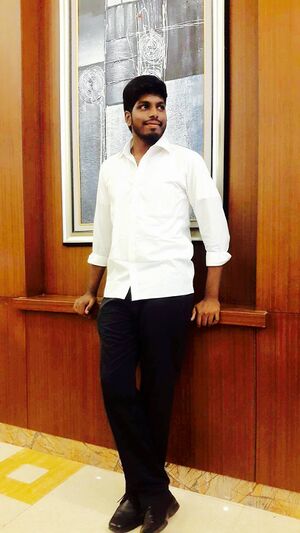 Sandeep Vemulapalli was born and raised in the state of Andhra Pradesh. He has always been involved ipn the entrepreneurial activities in our university. Additionally, he serves as the President of FOCUS, one of the largest student bodies of K L University. When it comes to academics, he has won the Academic Excellence Award in 2015.
He is also inspired by Sundar Pichai, the Chief Executive Officer at Google and he wants to reach the height of success at same level as Sundar Pichai. Due to this inspiration, he co-founded a startup Trixon Games, one of the earliest startups in K L University where he now acts as the Director. 
He went on to co-organize TEDxKLU, the first of it's kind in Andhra Pradesh. Sandeep has received multiple prizes in Technical Competitions, the most notable being Winner Team (Communications Vertical) at the UC Berkeley Open Innovation Hackathon India in August 2017.
As Student Cordinator of Samyak 2016, a National Level Techno-Management Fest which is conducted in K L Universiity, he has guided his team towards huge success.
RELATED LINKS
K L University University Innovation Fellows Fall 2017:
Venkata Naga Sandeep Vemulapalli

K L University Campus Overview

K L University Student Priorities

K L University Fall 2017 Pitch Video
K L University Fall 2017 Landscape Canvas

---
---