Fellow:Tyler Higgins
Jump to navigation
Jump to search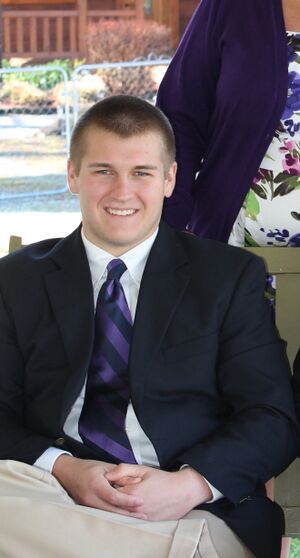 Tyler Higgins is currently a University Innovation Fellow at Furman University in Greenville, South Carolina. As a Fellow, Tyler works with faculty, staff, and students to facilitate and lead the development of classes, workshops, and initiatives that impart an entrepreneurial mindset and expand the innovation & entrepreneurship (I&E) ecosystem on campus.
So what does that really mean?  
All of those buzzwords essentially boil down to two fundamental goals: 
Most importantly, Tyler's work creates opportunities for students to put classroom theory into real world practice, allowing them to develop a toolkit (

entrepreneurial mindset) to capitalize on opportunities in the classroom, in business, and in life at large. Recently, this has taken the form of The Makery Project which seeks to connect students with communities to collectively solve problems and create change.

The second aspect of Tyler's work revolves around curricular and environmental change that creates more opportunities for faculty and students to collaborate across departmental boundaries on academic and tangible projects (expanding the

I&E ecosystem). This goal is manifest in the collective efforts of the Furman UI Fellows and key faculty partners to develop a series of curricular "small bets" which will hopefully culminate in the development of an institute to facilitate ongoing efforts.
Tyler's professional and academic interests lie in finance and accounting. He hopes to leverage these financial skills in combination with his interests in entrepreneurship and organizational innovation to help companies, from corporations to startups, align their fiscal and strategic goals.
Tyler is also an Executive Board Member of the Furman University College Republicans, a Consultant with the Furman University Writing & Media Lab, and a volunteer with the United Way of Greenville County Volunteer Income Tax Assistance program.
In his free time, he enjoys reading, playing golf, and watching college football and basketball (Go Paladins!). 
Connect with Tyler on LinkedIn
Email me at sniggiht@gmail.com
Related Links
Furman on FIRE: I&E Strategic Priorities