Fellow:Tyler Brandt
Jump to navigation
Jump to search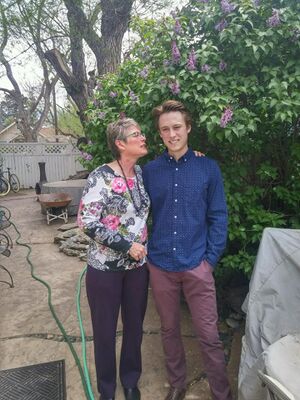 Tyler Brandt is a 21 year old sophmore from Colorado Springs Colorado. Tyler took two years off after graduating high-school before  going to college. In that time Tyler worked construction for a year as a house painter to save money in order to travel. The next year Tyler left for Australia with two weeks working at organic farms planned out and a book full of farms he could call. After the first couple weeks at the farms he met a German and Austrailain from Sydney who he camped up the beaches of Tasmania with for three weeks. After that Tyler was lucky enough to have met enough people who had friends around the country. He spent the next six months couch surfing around Austrialia before deciding along the way that he would like to go to Asia. Tyler convinced two of his friends from Colorado to meet him the Phillipines and from there they went to Thailand and Vietnam spending a month in each country. 
When Tyler was 16 he started an internship with a group called Peak Start-Up where he later sat on the board after graduating high-school. Tyler when returnign from started School at Western State Colorado University where he then worked with the entreprenuership club and sat as President. Since then Tyler has been working as the director of the local start-up community where he works with incredible entreprenuers to help grow the entreprenuarial ecosytem.
-Tyler is also very dyselxic so please don't mind the spelling/grammar errors. 
P.S. 
He did try copying into word but it will not let him do that. 
RELATED LINKS

Western State Colorado University
Western State Colorado University Student Priorities
PAST FELLOWS

---
---