Fellow:Thomas Haynie
Jump to navigation
Jump to search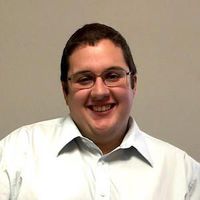 Thomas is an undergraduate student at Florida Institute of Technology pursuing a degree in Business Administration. He is a driven and dedicated student who has taken on multiple extracuricular activities to help students at his university start businesses. Having grown up in a military family, and with most of his life spent in Europe, Thomas has a unique persepective he brings to the table. 
Thomas has spent the last 3 years developing the Momentum Student Business Incubator at Florida Institute of Technology, and is currently running workshops on Lean Launch and the Business Model Canvas. Over the last 3 years, Thomas has helped multiple student businesses launch, including his own, Luxo Consulting.
Continuing his recent progress, Thomas hopes to build a comprehensive and strong innovation ecosystem on his campus, and see more students launch businesses in the near future.
Related Links
Florida Institute of Technology
Florida Institute of Technology Student Priorities
Fall 2015 Leadership Circle
Spring 2016 Leadership Circle