This site will go under maintenance from 25-11-2020 to 30-11-2020. It might not reachable during the maintenance period.
Fellow:Talia Rice
Jump to navigation
Jump to search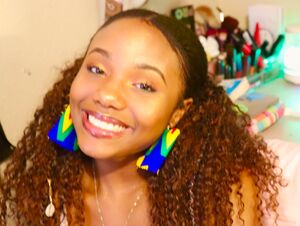 Name

Talia Rice

School (Cohort)

Prairie View A&M University (2020 cohort)

Majoring in

Business Marketing

Country

United States

Email
Bio
Prairie View A&M University | 22 year old Senior, Business Marketing major
Hi all! My name is Talia (pronounced "Tuh-Lee-Yuh") I am a part of PVAMU's L.I.V.E mentoring organization, where our vision is to implement volunteer, community service, and internship opportunities to students throughout campus while being dependable mentors for youth in surrounding Houston schools.
My passions are content creation, photoshop, Youtube (Username:TaliaYasmeen), spirituality, holistic healing and wellness, music, all forms of art and literature, animals, and nature!
Looking forward to networking with you all :)
Achievements
Social media profiles
---
---