This site will go under maintenance from 25-11-2020 to 30-11-2020. It might not reachable during the maintenance period.
Fellow:Siena Pizzano
Jump to navigation
Jump to search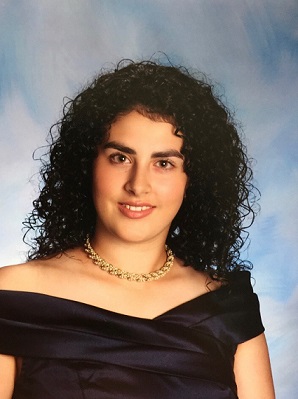 Siena Pizzano
Loyola University Maryland
Major in Data Science, Minor in Innovation and Entrepreneurship
Class of 2022
Siena is a sophomore at Loyola University Maryland majoring in data science. She loved jigsaw puzzles and sudoku growing up, which helped her decide on her major because she can apply those skills to finding patterns and trends when analyzing data. When Siena is not studying, you can find her at the gym; she enjoys playing tennis and doing yoga. Siena is truly excited for this opportunity to be a UIF, and to gain the innovative skills needed to be a change agent. Siena became a fellow because after spending one year at Loyola, she discovered areas where her school would benefit from some innovative changes to not only better students, but the surrounding community and the world.
---
---