Fellow:Shivank Gahlot
Jump to navigation
Jump to search
Shivank is a current University innovation fellow candidate 
and a junior at
Galgotias College of 
Engineering and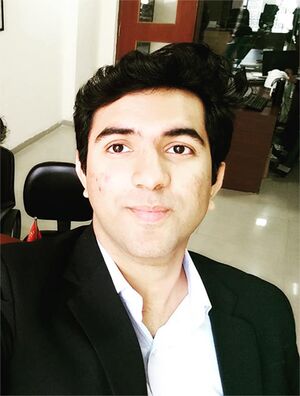 Technology, pursuing his
bachelors
in computer science and engineering. He has an ever-growing passion for learning all about neural networks and deep learning. He also like to solve complex problems and implementing what he wish to into the machine code. Besides his college education he is currently studying to become a data scientist, and after his graduation he wants to study MS at New York University
He has been working on various coding platforms like Java, Python, C and have always been a techie and wanted to learn front end designing as well as back end support and architecture of apps and websites. He had participated in various web designing events and have won a few of them as well.
Shivank has always been a strong athlete and have won various medals in different category races and long jump competitions. He also played in the school Basketball team. He also like to build up a conversation with new people that he meet. Socializing makes him Happy and keeping a 
conversation interesting is one of his strong suites.
College :
Galgotia's_College_of_Engineering_and_Technology
Galgotia's_College_of_Engineering_and_Technology_Student_Priorities
Teammates :