Fellow:Shanece Esdaille
Jump to navigation
Jump to search
Shanece S. Esdaille is a University Innovation Candidate from the fall 2015 cohort. Shanece is a second-year Chemistry major at the University of the Virgin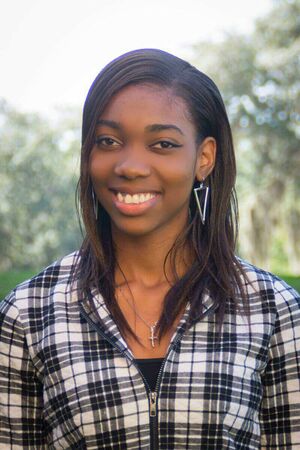 Islands however her ultimate goal is to further her education in the field of Chemical Engineering.
Shanece was born and raised in the beautiful Caribbean island of St. Kitts where she obtained her Associates degree in General Studies spanning from the sciences to Law. She has always had a love and an undying passion for Chemistry and so she pursued Bachelor of Science degree at UVI. However, becoming exposed to research and other majors, she fell in love with Engineering as it would enable her to be more applicable and to be able to make a difference.
She has joined the quest of becoming a University Innovation Fellow solely to stimulate and inspire change in the education system.  As she aspires to become an engineer, she currently serves as the NSBE secretary at her university and an active member of the American Chemistry Society. Shanece has obtained hands on experience in the field of research at the University of South Florida where she analyzed standard solutions of Organic acids to be used in the extraction of Important metals from spent batteries.
In her leisure time, Shanece enjoys playing the drums, exercising, and chilling with her family. She can easily be contacted via email of her phone contact number. 
Related Links
University of the Virgin Islands
University of the Virgin islands Students Priorities
RTENOTITLE
Sherika Jacobs
Jakobi Peets