Fellow:Sean Bolton
Jump to navigation
Jump to search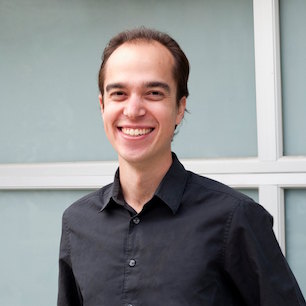 Sean Bolton
San Francisco State University, UIF Fall 2014
Sean is a student of business, philosophy, computer science and design. He graduated with a BS in Business Mangement and minor in Philosohpy from San Francisco State University. Sean also studied at California College of the Arts (in San Francisco) and Aarhus University (in Denmark).
For about 6 years starting in high school, he built an open-source, non-profit-like social networking site called Meesto that was capable of competing with Facebook. He enjoys hackathons like Startup Weekend and has won two. His passion is around bringing people together to make meaningful things.
Sean's interest in the University Innovation Fellowship program is to empower other people, regardless of their background, to pursue their ideas so that more of the great ideas people have can become a reality.
Currently, Sean works at Lyft as a Software Engineer and is CTO of a startup called Campus Sherpa that helps students find the right school through one-to-one personalize college campus tours. His other side projects include Grateful App. He previously was on the Growth Marking team at Lyft and worked at Mozilla for 2 years.
Learn more at: http://seanbolton.me/
Related Links

http://universityinnovation.org/wiki/San_Francisco_State_University
http://universityinnovation.org/wiki/San_Francisco_State_University_Student_Priorities