Fellow:Sarandeep Kaur
Jump to navigation
Jump to search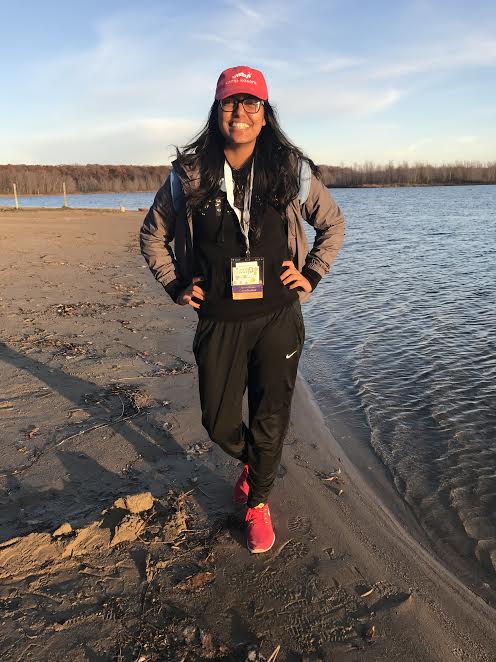 Major: Computing and Informatics & minor in Spanish      Year: Junior     Two fun facts: Speaks three languages & eats all her vegetables
                 She is the co-director of Camp Kesem at Rowan University. Camp Kesem is a non-profit organization that provides    innovated,                    fun-filled programs at camp for children affected by their parent's cancer. Taking on this role allowed her to learn creative                       fundraising ideas, planning/programming a camp session, recruiting campers/counselors, marketing, and managing a team. She is                                         passionate  about her role because she can see how much of an impact it has on the campers and CK family. 
              Also, Sarandeep is part of the ACM-W club, which supports, advocates, and most importantly celebrates women in Computing.                   One of the activities her chapter does is volunteers at local schools to spark a passion for computer science to younger demographic.                     They conduct workshops using the Google igniteCS program. It's a great experience to see students foster a strong sense of                                                                 community and build valuable skills that can be useful in future careers. 
                Joining the UIF team, Sarandeep is excited to inspire an entrepreneurial and innovated ecosystem on her campus. Her cohort is               currently in the works of brainstorming solutions for the lack of interdisciplinary collaboration among students.They are thrilled to be                                                                      apart of a fellowship that is all about action and innovated ideas. 
---
---