Fellow:Sarah Eladly
Jump to navigation
Jump to search
Sarah Eladly is a junior digital marketing student who is passionate about learning and interacting with people.  When asked why marketing? Sarah says that she believes that strategies learned in marketing are today's weapons. According to her, marketing is used nowadays to make other people's minds.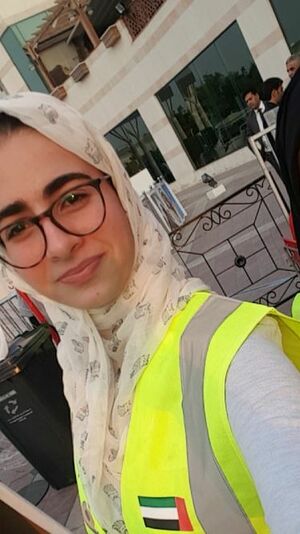 So, she sees her role in using those tools for the benefit of humanity.  
Not only that Sarah was raised in a family with a marketing background, but also, she was taught to innovate and think outside the box. At a very young age, Sarah joined various competitions at her school for 'developing' better means to conserve energy and save water at school. Also, she was given the chance to spread awareness among students about many topics, including cyberbullying and smoking.
Sarah sees a very great potential in taking the course with the University innovation Fellows as she always sought for ways to use her ideas and develop them into real solutions that the society would benefit from and finds this course a very useful tool to do that. Also, she believes that this course will widen her network and connect her new people. 
---
---