Fellow:Samantha Schultz
Jump to navigation
Jump to search
Samantha Schultz is a University Innovation Fellow and a North Dakota State University student, majoring in Mechanical Engineering. Samantha was born in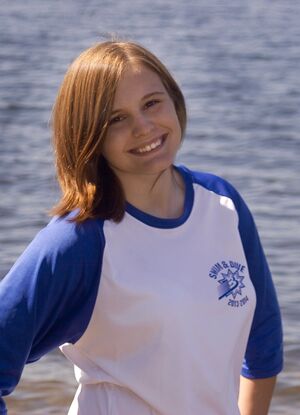 Brainerd, MN, where she spent her entire childhood, up until 2015. Once entering college, she learned of Innovation Challenge, where people competed to have the best idea. Once forming a group and going through the boot camps and showcases, she realized she had a knack for speaking, and empowering the people around her.  Samantha was first introduced to UIF after joining an innovation club the fellows run.
Samantha participates in NDSU Innovation Challenge, and is the secretary of NDSU Innovation Corps, which is a student led club that promotes students to create their own change on campus. Samantha hopes to keep helping those around her, even in the smallest ways.
Samantha always knew that she loved talking to people, and how easy it was to put a smile on people's faces. She feels overjoyed, and fulfilled every time she interacts with other people. With UIF, she is more motivated to help others, and learn how to use her skills to improve things around her. And so Samantha's story continues, with UIF.
---
---