Fellow:Sam Warach
Jump to navigation
Jump to search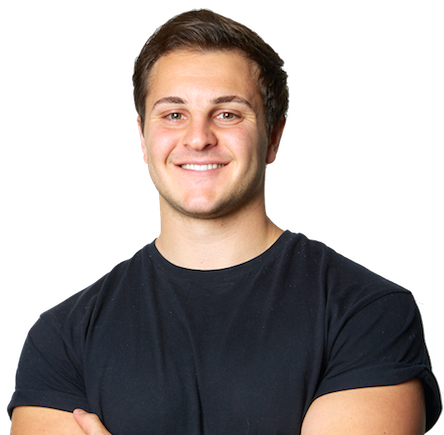 Sam Warach is an Innovation Fellow and Founder of NextStep HealthTech, a mission-driven technology company created to improve personal and public health. Sam most recently co-facilitated the 2019 Silicon Valley Meetup at Stanford + Google and delivered a talk titled, Take the NextStep. You can read about the 2019 Meetup here!
Sam holds a Bachelor of Science dual major degree from the University of New Hampshire (UNH). Sam earned a dual major degree in Business Administration: Finance, and International Affairs, with an extracurricular focus on technology, innovation, and design.
Sam has had passion for entrepreneurship and innovation from a young age. Sam has enjoyed supporting people with personal and professional development individually and collectively through mentorship and coaching programs. He is currently working on projects for social innovation using his leadership, business, design, creative problem solving, community development, and technology acumen he's acquired through work and school experiences.
As a mission-driven technology entrepreneur, Sam has designed and led development of different software platforms to support social causes and is a member of the US National Innovation Network through a grant partnership in the U.S. National Science Foundation I-Corps program. As a New Hampshire native, Sam is an avid outdoorsman, he enjoys traveling and heading to the coast for a surf when he can find the time.
During his sophomore year at UNH, Sam cofounded the UNH Entrepreneurship Club, a student organization centered around cultivating innovation, creativity and entrepreneurship in the university and local communities. Sam gained experience leading the organization, designing and facilitating workshops for members, and spearheading discussion around innovation and entrepreneurship throughout the University community. The organization is a hub for educating members about how to pursue entrepreneurship and connecting members together to exercise their own think-tank sessions. The UNH Entrepreneurship Club also provides a network to connect students to local startups where they can find internship and employment opportunities. The club exists today as a staple organization for seacost NH community members to connect around innovation, creativity, entrepreneurship and design.
---
---
---