Fellow:Ray Parker
Jump to navigation
Jump to search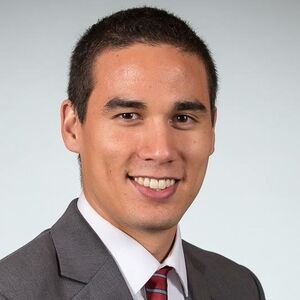 Ray Okada Parker is an undergraduate student at Rensselaer Polytechnic Institute studying chemical engineering. Ray Parker has had multiple internship experiences at NASA's Kennedy Space Center, Bristol-Myers Squibb, Orbital ATK and Northrop Grumman Corporation. On campus, Ray is involved in the co-ed service fraternity, Alpha Phi Omega, Engineers for a Sustainable World, The White Key Leadership Honor Society, and the Inventor's Guild. Ray is also involved with the Scottish Rite of Freemasonry, Japanese American Citizen's League, Planetary Society, Lime Connect, AAAS and USBLN.
Ray is currently a fellow at Lime Connect, University Innovation Fellows and Student Advisory Council Member at USBLN. Ray worked in the Information Technology and Enterprise Shared Services Directorate, helping to manage and streamline innovative practices within Northrop Grumman's internal information services department and the entire information division. Before that, he worked at Bristol-Myers Squibb developing commercialization separation techniques for three next-generation arthritis and cancer treatment drugs, after which he went to Orbital ATK in Wallops Island, Virginia, to help test and integrate sounding rocket payloads for six months. Ray's aerospace background started in 2013 with a summer internship at NASA's Kennedy Space Center, working in the Applied Physics Laboratory, helping to develop and test a moon rover payload design that will launch in 2020.
Ray has two published academic papers and has over two years of work experience. Ray is studying to receive a Bachelor of Science in Chemical Engineering from Rensselaer Polytechnic Institute in 2017. In his free time, Ray enjoys working on his biodiesel project at Rensselaer, doing community service and working on entrepreneurial projects.
Personal Website and LinkedIn



Related Links
Rensselaer Polytechnic Institute
Rensselaer Polytechnic Institute Student Priorities
University Innovation Fellows
Spring 2016:
Spring 2014: