Fellow:Rachel Silk
Jump to navigation
Jump to search
Rachel Silk is a rising senior student at the University of Massachusetts Lowell majoring in Business Administration with a dual concentration in Entrepreneurship and Marketing. Currently, Rachel is out on a Professional Co-op as a Marketing Events Coordinator for a healthcare IT company, Imprivata. She was born and raised in the heart of Lowell, Massachusetts. One of Rachel's passions includes using innovative and creative ways to unite UMass Lowell and the community. In Spring 2015, Rachel along with fellow classmates, started 'Love of the Game', an inspiring non-profit that hosts clinics ran by varisty college athletes for individuals with disabilities.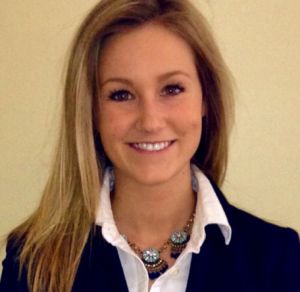 Since last spring, Rachel has been given the opportunity to work in a growing company where she is dealt with new challenges everyday. This has overall helped her success with 'Love of the Game', because on October 18th, 2015, 'Love of the Game' hosted their first sports clinic, featuring the entire UMass Lowell Men's Varsity Basketball team!
As an University Innovation Fellow, she is looking for new ways to not only make UMass Lowell more innovative, but also how to include the community in on these new changes. After her last year, she hopes to continue to work for Imprivata and remain an active member of her community.
In her free time, Rachel enjoys playing on her company's soccer team, family brunches, and Sunday football (Go Pats!)