Fellow:Rachel Jarman
Jump to navigation
Jump to search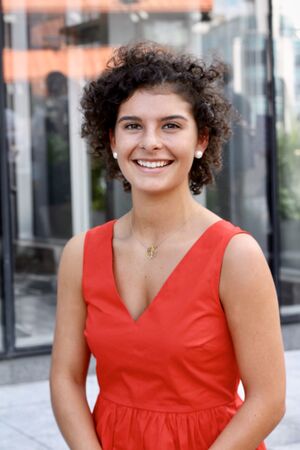 Rachel Jarman
Loyola University Maryland
Mechanical and Materials Engineering 
Minor in Innovation and Entrepreneurship 
Class of 2021
Rachel is a military brat who grew up moving around the country. Rachel was born in Virginia but currenlty resides in Pittsburgh, PA. 
Rachel is currenlty a sophmore who is studying mechanical and materials engineering with a minor in innovationa dn entrepreurship. Rachel fell in love with robots when she was in her seventh grade mandatory woodshop class. Rachel loves the feeling of using power tools and competeting in competitions. In high school Rachel was team captain for her 15lb battle bot club. Her team won Grand Champion in the National Robotics Leauge. They also won best documentation and best engineered as a rookie team. Rachel also holds state titles in Animatronics in the Technology Student assocation. She is also a multi-year regional winner in photograpghy.
In college Rachel is the Director of Community Outreach for the Robotics club. She uses her position to impact the local Baltimore community. She has desgined a program that enlightens elementary school children about basic engineering princples and careers.  
---
---