Fellow:Rachel Cummings
Jump to navigation
Jump to search
Rachel Cummings is a Master of Science in Engineering student with a specialisation in Business Engineering, from the Lucerne University of Applied Sciences (German: Hochschule Luzern), Switzerland. Recently incorporated as a University Innovation Fellow (UIF), Rachel has a strong passion for innovation and entrepreneurship, and actively applies this in her study space and community.
Whilst studying her undergraduate in Energy Systems Engineering, Rachel developed theoretical skills in holistic management of compex systems and problem solving. Complementary to this, in her masters study, Rachel has undertaken multiple projects hand in hand with local and international industrial partners, focusing on innovation mangement, business model development and design thinking. Through the UIF training program, both these study paths have been nicely tied together and put to practical application.
From the personal side, as an AUstralian, Rachel enjoy studying, working and exploring in Switzerland. Naturally curious she often find herself in new and unexpected places (hence the move to Switzerland) and enjoy learning about people, experiencing cultures and discussing experiences and ideas. She belives that no one can know where life will lead, however, one should always try to enjoy the journey.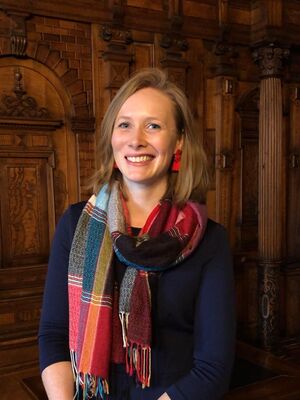 Related Links
Lucerne University of Applied Sciences and Arts
Lucerne_University_of_Applied_Sciences_and_Arts_Student_Priorities
University Innovation Fellows, 2019:
Rachel Cummings
University Innovation Fellows, 2017:
---
---