Fellow:Precious Listana
Jump to navigation
Jump to search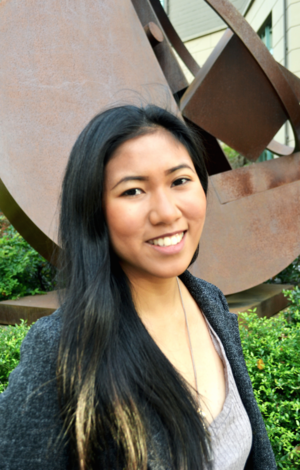 Precious Listana was born and raised in the Philippines, and moved to the U.S. when she was 8 years old. As a Filipina-immigrant, she aspires to go back home and provide entrepreneurship and STEM opportunities in her hometown through her own startup, Youth Incubator. She wants to scale her startup in her local neighborhood in San Francisco, the Tenderloin.
After graduating high school, Precious conducted her own research in microfinance through the World Food Prize. That experience showed her the importance of providing economic and educational opportunities to marginalized communities. She saw how small loans empowered poor families to use education as a means to rise from poverty.
Currently, she is a sophomore at UC Berkeley pursuing Social Entrepreneurship and Tech with a focus on Global Poverty and Practices. Not only is she a University Innovation Fellow, but she is also the co-founder of The Invention Corps of Berkeley (ICB). Her newly founded organization brings in multidisciplinary students to collaborate with professors and PhD students to tackle problems focused on poverty, health, environment and society.
When she graduates college, she envisions herself learning from the corporate social responsibility departments of tech companies in San Francisco. Before fully committing to her startup, Precious aspires to learn more on how businesses are used a force for social good.
Related Links
University of California, Berkeley Campus Overview
University of California, Berkeley Student Priorities
University Innovation Fellows
Spring 2017
Precious Listiana
Fall 2013
Adam Eastman
---
---