Fellow:Pierce Logan Perkins
Jump to navigation
Jump to search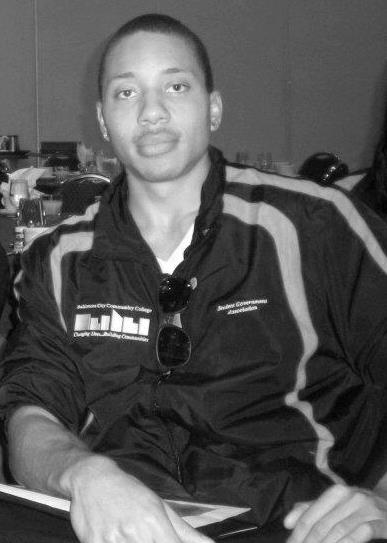 Pierce Logan Perkins is a University Innovation Fellow from the Spring 2015 Cohort. He is a student attending Susquehanna University majoring in biochemistry, neuroscience, and physics. Pierce began his college career at the Baltimore City Community College where he received degrees in Arts and Sciences and Applied Sciences. He has always maintained a strong interest in robotics, computer programming and medicine. While attending the Baltimore City Community College Pierce co-founded the Anthropology-Sociology Club with Dr. Boyd Servio-Mariano in order to bridge the gap between the academics and community of Baltimore. 
Pierce has had many opportunities to gain experience in his field of study. In the Summer of 2013, Pierce had an internship with the Washington Center. Progressing through his internship he took part in the Aspiring Leaders course and became involved in the Bioethics seminar held weekly at the DC VA medical center. Carrying out the duties of the two courses, Pierce was still able to work efficiently within his internship in the Bioengineering lab of the VA Medical center. He enjoyed the atmosphere of the medical center so much he also became a volunteer in the Neurology lab. 
During the summer of 2014, Pierce received recognition for developing a database for the Office of the Vice President of Student Affairs at the Baltimore City Community College. Pierce prides himself on giving back to his community and those that have assisted him in reaching where he is today. Currently, Pierce serves as the graduate liaison for the Anthropology Sociology Club, works in the Neuroscience lab at Susquehanna University and hopes to serve as the Teacher's Assistant for Neuroscience and Microbiology this upcoming semester. He continues to volunteer for Team Red White and Blue at least one week out of the summer since 2013. Moreover, he is currently conducting scheduling for students of Baltimore City Community College to Volunteer at the Johns Hopkins Children's House and VA medical center in Baltimore. 
Pierce is scheduled to graduate form Susquehanna University in May 2016. He aspires to attend the Uniformed Services University of Health Services to receive his MD/PhD. He hopes to conduct medical research pertaining to public health, pathology and artificial organs as well as development of robotic prosthetic limbs for wounded military personnel. 
Contact Information:
perkinsp@susqu.edu
www.linkedin.com/pub/pierce-perkins/98/b74/1/
410-804-9416
---
---