Fellow:Nicole Telega
Jump to navigation
Jump to search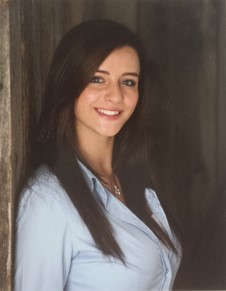 ​
Nicole Telega is a sophomore studying chemical engineering at Florida Institute of Technology. She is a dedicated student and an active member in many organizations on campus. 

In the fall of 2015 she, along with Quintcey Parrish, was selected to be a student representative of KEEN at Florida Tech. Through this opportunity she was able to start the new student organization EMpwr. This organization was created to help students become more entrepreneurial and make connections with businesses before leaving college. She's also a member of the AIChE, American Institute of Chemical Engineers. Additionally she is the Vice President of Membership Recruitment in her sorority Alpha Phi.

Her ability to engage many different responsibilities and take on new challenges makes her an asset to the entrepreneurial movement happening at Florida Tech.
Related Links
Florida Institute of Technology]]
Florida Institute of Technology Student Priorities
Fall 2015 Leadership Circle
Spring 2016 Leadership Circle