Fellow:Nadia Kiamilev
Jump to navigation
Jump to search

Hi, I'm Nadia Kiamilev. Check out some of my interests and past experiences below.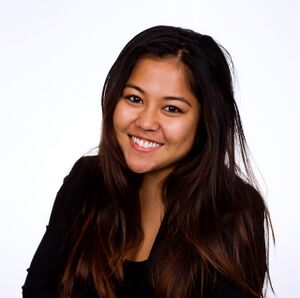 I Enjoy Doing and Have Done:
interdiscplinary collaboration
user oriented thinking
digging deeper and finding the real problem
questioning
challenging the status quo
making
I Study: Computer science along with a handful of other miscellaneous courses in the business school.

Past Activities:
Delhack - UD's first multi-company sponsored hackathon raising over $8,000 in funding
WITIsrael - A week long conference based in Tel Aviv for women entrepreneurs in tech
Grace Hopper - Conference for women in tech
'A professional intern' - 3 summers in the Bay Area in tech, 1 semester in Norway at a design agency

I believe in user oriented thinking and digging deeper to find the real problem. What are the true needs and values? I enjoy finding the answer to this question because I believe that what a user wants can different than what a user needs. A computer science student beginning to explore the discipline of design, I find myself often enjoying roles at the intersection of tech, design, and business. 
Related Links
University of Delaware Student Priorites