Fellow:Mlazaro
Jump to navigation
Jump to search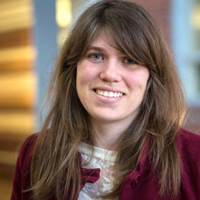 Hi there! I'm a 2013 graduate of the University of Oregon School of Journalism and Communication (SOJC), and a Master's student in the University's Public Administration program. After receiving my BA in advertising, I remained with my alma mater, joining the staff of
OR Media
, an alumni-run media production team at the SOJC. We work with student talent to produce compelling, quality content for equally passionate clients and partners. We also advise a student-run media agency called
Allen Hall Media
, where students manage account teams for multiple clients, develop winning pitches, craft meaningful audio-visual stories for a variety of audiences, experiment with emerging technologies, launch their own projects (think Google's 20% time), define organizational culture and values, share leadership accountability,  seek constructive feedback and support from their peers, and discover that place where work feels like play. For me, that means identifying opportunities for meaningful class discussions, developing new partnerships and projects, and giving students the resources they need to fully invest in themselves and their careers. 
Here are some things our students have made with our help, and a few things we've made with their help:
As far as my work with UIF, I want to contribute to a culture of creative problem-solving and invention at the university in order to facilitate deeper student learning and support students' professional and personal development. I'm interested in knowledge-sharing and creating bridges to resources so that students can make real, substantive progress on their ideas while in school, where it's still safe to pivot or recover from mistakes. From my observations, students are more self-directed in their learning, and therefore learn better, when they are given agency over their coursework or when they are supported by faculty and staff in their passion projects. I believe building an entrepreneurial culture on campus will lead to a more engaged, energized student body.  ​
In addition, as both a graduate student in PPPM and an Education Program Assistant within the School of Journalism and Communication, I'm very familiar with the well-intentioned institutional bureaucracy that unfortunately can sometimes stall or discourage innovation among our faculty and students. I hope that my participation can ease students' navigation of institutional processes and resources, and create more representation for student innovators on campus.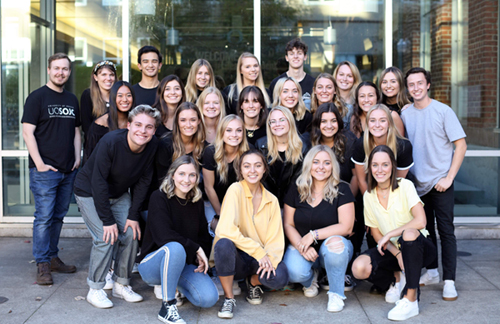 Allen Hall Media Fall 2018
Related Links:
---
---