Fellow:Michael Tantum
Jump to navigation
Jump to search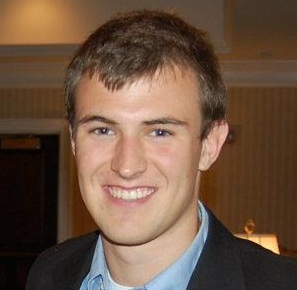 Biography
Michael Tantum will be graduating from Wake Forest University in May 2014, earning himself a B.S. in Biology. Last year, Mike and two colleagues started two green energy ventures,Sun Tape and Carbocatalyst. These endeavors showed Mike the tremendous need for interdisciplinary entrepreneurship on college campuses throughout the United States. Mike's interests lay within biotechnology and healthcare related fields, however his thirst for knowledge stretches far behind that. Mike is a perpetually curious individual, always seeking to solve the problems others around him face.
As a UI Fellow, Mike's first goal is to build upon the solid foundation of Entrepreneurship and Social Enterprise on the Wake Forest campus. He would like to raise awareness among all academic disciplines and proclaim how anyone can be entrepreneurial by turning their passion into action. Mike also serves as the Executive Director TEDxWakeForestU 2014 . Mike is extremely excited to collaborate closely with a diverse group of UI Fellows, gaining insight from their unique experiences and knowledge.
In addition to being the UI Fellow, Mike is involved in numerous on campus activities. He serves as the president of the Wake Forest chapter of Christian Medical & Dental Association, volunteers with an organization called V.O.I.C.E.S (Volunteer Organization Inspiring Change and Ending Suffering) where he tutors elementary school kids at a local community center and assists a newly formed Boy Scout troop (An Eagle Scout himself), and is also a Wake Forest President's Aide. Lastly, for the past two years Mike has been conducting research in a plant molecular biology lab where he studies resource allocation genes and proteins in Arabidopsis Thaliana.
Outside of school Mike loves spending time outdoors with his family. He loves to travel to exotic locations, always ready for a new adventure. In his spare time, Mike is attempting to learn how to cook. Mike was born and raised in Langhorne, Pennsylvania and graduated from Holy Ghost Preparatory School in 2010.
Week 1 Presentation
Error in [[Widget:|widget ]]: Unable to load template 'wiki:'
Contact Information
E-mail: tantmc0@wfu.edu
Related links