Fellow:Meghan Olson
Jump to navigation
Jump to search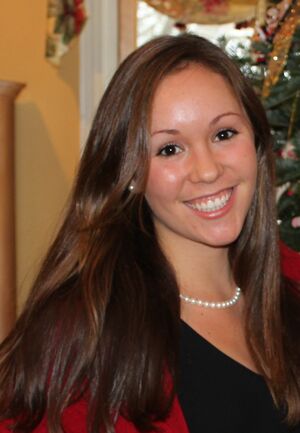 I am a senior at Rensselaer Polytechnic Institute studying Mechanical Engineering and Design, Innovation, and Society (dual B.S. degree). The design aspect of my program includes a sequence of studio classes which focuses on "creating new products, services, and media in the context of social needs and environmental concerns" while bridging the MechE and Design disciplines.

Following my undergraduate degree, I am planning on pursuing a M.S. degree in Mechanical Engineering as part of the co-terminal program at RPI.
My hobbies include tennis, powerlifting, sewing, scrapbooking, reading, and anything that invloves being outside in the sunshine. I hope to beging my career post-RPI at an innovative and forward thinking company but would like to eventually start my own company, as an entrepreneur who seeks to create social change and make a difference for humanity.
Please connect with me on LinkedIn! 



www.linkedin.com/in/meghanolson/
Related Links
Rensselaer Polytechnic Institute
Rensselaer Polytechnic Institute Student Priorities
University Innovation Fellows
Spring 2016:
Spring 2014: