Fellow:Mauricio Garcia
Jump to navigation
Jump to search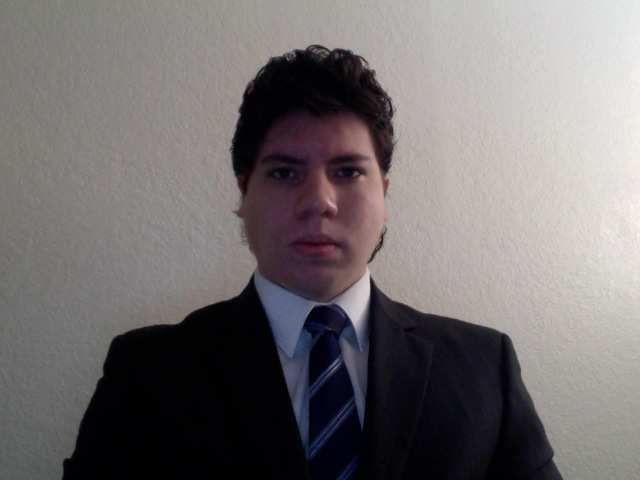 New Mexico State University, UIF Fellowship
Mauricio Garcia is a student at New Mexico State University, which is located on Las Cruces, New Mexico. He is pursuing his Bachelor of Science in Industrial Engineering (B.I.E.) and is currently in his junior year.
Mr. Garcia has made coursework on Finance for a better understanding of cost minimization, which is a key in his field since reducing costs and implementing efficient processes are a big important part of Industrial Engineering.
Mauricio Garcia is currently involved as an ergonomics engineer in PACE International Competition, a project sponsored by GM, HP, Siemens, Oracle, etc., in alliance with other 5 universities across the world, in which they are constructing an electric personal vehicle that shall transform into a light luggage case.
Besides this experience, Mauricio has worked in NMSU's Chemistry and Biochemistry Department as an Engineering Lab Aide by refilling liquid nitrogen and helium levels of Nuclear Magnetic Resonance Imaging Equipment and he has also worked as an intern (financial assistant) on a company called 'Centro para el Fortalecimiento de la Sociedad Civil AC', in which he was in charge of generating financial reports and prepare monthly accounts and expenditures on upcoming projects.
Besides this work experience, Mauricio is an Student Ambassador, representing the Industrial Engineering Department at NMSU, and he has been on the Dean's top 15% GPA list since he entered college. Mauricio is also member of the Society of Industrial Engineers at his campus, and he is skillful in the use of NX 8.5 3D Modeling, Minitab 16, and Tecnomatics Jack software.
Related Links