Fellow:Mariam Bahmane
Jump to navigation
Jump to search
I am a double major in Engineering and Economics at Swarthmore College. I am from Morocco but have lived so far in 5 different countries including South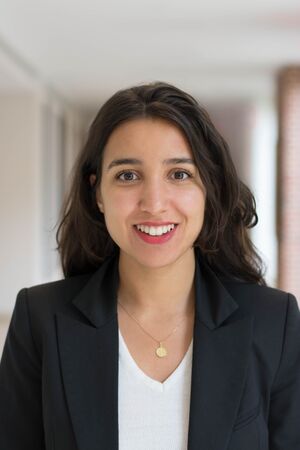 Africa, Somaliland and Uganda. Before Swarthmore College, I co-founded NAKI Water Project, an enterprise that aims to come up with innovative and human-centered solutions to the scarcity of drinking water in Morocco and Egypt. My entrepreneurial experience got me to appreciate the importance of Design Thinking.
My two biggest interests are in Asset Management and Industrial Design. On the one hand, I am a Girls Who Invest scholar and I am an investing geek. On the other hand, I love the idea of creating beautiful products that add value to people. Check my blog to see some of my design work: https://tililablog.wordpress.com/
I love Moroccan tea, kickboxing, reading about the markets, and fashion design.
Related Links
Swarthmore College Student Priorities
2018 Swarthmore University Innovation Fellows
2017 Swarthmore University Innovation Fellows
Mariam Bahmane
---
---