Fellow:Mahmoud Khedr
Jump to navigation
Jump to search
Mahmoud Khedr is a University Innovation Fellow at the City College of New York, majoring in Social Entrepreneurship; a major he created. He's an Egyptian Immigrant passionate about social change and equity in mental health, education, and business.
Since strating at CCNY, Mahmoud has been deeply involved in the Innovation and Entrepreneurship ecosystem. He was a Co-founder and President of the first Entrepreneurship Student Club, an organization with the mission of fostering the entrepreneurial ecosystem through interdsiplinary collaboration, mentorship, inspiration, and connection. Through ESC, the team has hosted dozens of entrepreneurs, CEOs, advocates and activitsts in the forms of TED talks, fire-side chats, keynotes, summits, and more. After his 2-year presidency, Mahmoud co-founded Invention Corps at CCNY, the first eastern chapter of the UC-Berkley organization dedicated to empowering CCNY students to gain real-world experience through consulting projects with non-profit organizations. He has also designed and hosted multiple workshops around mental health which covered minfdulness, meditation, and stress management. 
Today, Mahmoud is the Co-founder & CEO of FloraMind, a social-impact driven company that partners with high schools to provide mental health & well-being programs. Previously, he has had experience working with nonprofits, government, startups, and tech—from Facebook, to Google, the NYC Mayor's Office of Technology & Innovation and Echoing Green. He also started several companies, including a food-delivery startup and a campus social media app that raised hundreds of thousands of dollars from investors and acquired more than 10,000 users. After feeling an urgent calling to address the teen mental health crisis in the United States, in addition to his personal experience with mental health issues, Mahmoud is driven by his purpose to build FloraMind and ensure that every teenager can flourish in their academic and personal pursuits. 
Mahmoud has been honored as a Colin Powell Fellow, Clinton Global Initiative Fellow, Forbes Under 30 Scholar, Stanford University Innovation Fellow and LinkedIn Campus Editor. He is an Entrepreneur In Residence at the Zahn Innovation Center in Harlem, advising and mentoring community startups.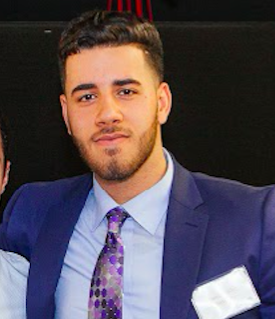 Related Links: 
City College of New York Student Priorities 
University Innovation Fellows - Fall 2016 
---
---