Fellow:Mackenzie Preston
Jump to navigation
Jump to search
Serving as UIF Since: Fall 2015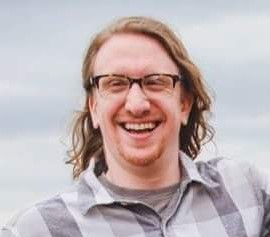 School: Western Michigan University
What he does now: Production Support Engineer at Gentex Corporation
What that means: Help build my team to be the best they can, and support them with creative solutions to real world problems.
Contact him about: Rapid prototyping, building 3d printers, starting a makerspace, gaining traction on campus, creating excitement around ideas, cheese, hockey, and anything to do with advanced hockey stats or indie rock.
Email: mackenzie.w.preston@gmail.com
Phone: (269)-274-8635
Mac was a University Innovation Fellow at Western Michigan University in Kalamazoo, Michigan from 2015 to 2017. He was drawn into the movement by former fellow and friend Zach Crawford. After receiving training through UIF, Mac helped start WMU's first Registered Student Organization (RSO) centered around empowering student design and doing cool stuff. Along with other fellows at WMU and a growing collection of students, Mac helped to launch WMU's first makerspace in the summer of 2017 to help give students a physical space to experiment and exchange ideas with people of many backgrounds. Through this space he was able to interact with new people who were poised to do many exciting projects. He had the privilege of mentoring the next group of leadership and watching them work their way through the newly founded RSO and populate it with their own thoughts and ideas. He recently became a UIGuide to help the coming groupings of fellows in the surrounding area.
Mac graduated with a B.S. in Mechanical Engineering in the Spring of 2017 and moved to Grand Rapids, Michigan, where he discovered the thriving cheese scene and now has lost all hope of going vegan. He currently works at Gentex Corporation as a Production Support Engineer helping people work together effectively and excite and empower people to discover solutions that they did not think possible.
Related Links