Fellow:Lauren Matz
Jump to navigation
Jump to search
Lauren is a fellow passionate about transforming the Aerospace & Defense Industry.
She currently works as a System Engineer for Cenith Innovations, a startup with a mission to make the acquisition cycle more agile. She is specifically on U-2 Modernization, which entails incorporating MOSA (Modular Open System Architecture) into the Air Vehicle.
Previously, she worked at Northrop Grumman as a Process Engineer on a Classified Program, and as an Industrial Engineer on Autonomous Vehicles (RQ4B Globlawk/MQ4C Triton/NATO AGS).
Lauren attended Purdue University studying Industrial Engineering with a minor in Industrial Organizational Psychology and Certificate in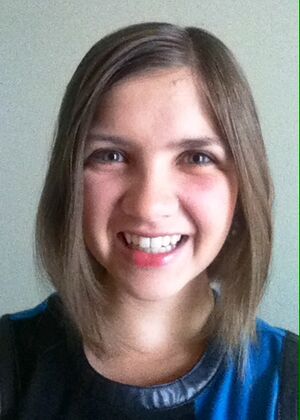 Entrepreneurship. In 2022 she will be attending MIT for a Master's in Supply Chain Management & Logistics.  
Related Links
Purdue University Student Priorities
Purdue University Strategic Priorities
University Innovation Fellows
Spring 2016
Fall 2015
Spring 2013
Jeff Ackerman
Ian Hamilton