Fellow:Lara Eremita
Jump to navigation
Jump to search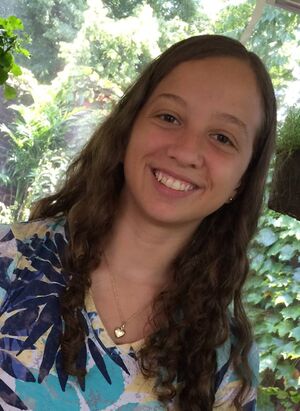 Lara is a junior studying Civil Engineering at Florida Institute of Technology in Melbourne, FL. She is originally from Verona, NJ and loves living in a place with four seasons that's an hour away from the city, the beach, or the mountains, but the beautiful Florida weather is too tempthing not to love. She was also drawn to the close-knit feel, networking, and research opportunities at the school. Lara has been interested in arts, literature, marine life, and even Mandarin before settling on engineering and has dreams of combining her degree with her other passions and the ultimate opportunitiy would be finding a career that not only does this, but benefits the lives of others. As a UIF candidate, Lara is very excited about collaborating and innovating with lots of amazing people and making changes in ways that transcend past her major and school.
At Florida Tech, Lara holds positions in the Pep Band, the Society of Women Engineers, the American Society of Civil Engineers, and the Student Innovation Council. In Pep Band, she saw the potential of her fellow students and believes in maximizing their potential on campus and in the community. SWE and ASCE have given her wonderful leadership and networking experience and gave her the opportunity to be a part of the Council, collaborating with student leaders all over the school and putting together fantastic campus events, like Engineers Week. She also works at Mathnasium in FL and L3 Academy in NJ, where she teaches kids math and science and opens them up to all the things they can achieve. Finally, Lara is always looking to volunteer in any way she can and particularly enjoys working with kids. 
Elsewhere, Lara is a food, travel, film, TV, literature, and, most importantly, Harry Potter buff. 
RELATED LINKS
Florida Institute of Technology
Florida Institute of Technology Student Priorities
Fall 2015 Leadership Circle
Spring 2016 Leadership Circle
Spring 2017 Leadership Cirlce
2017 UIF PItch: Panther's for Progress Youtube Link:
[[Category: |Student_Contributors]]
Https://www.youtube.com/watch?v=U8oDeSZFn2Y&feature=youtu.be
---
---