Fellow:Lamia Makkar
Jump to navigation
Jump to search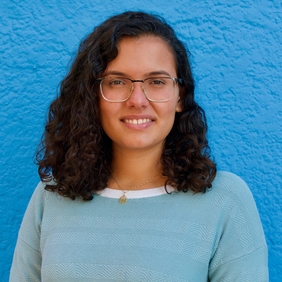 The 'What?'
I am a University Innovation Fellow at Swarthmore College, where I am double majoring in Computer Science and Anthropology. I am an international student from Egypt and France and am involved on campus as an Associate at the Lang Center for Civic and Social Responsibility, a social-impact consultant and a Diversity Peer Advisor for other students. 
My main focuses are social entrepreneurship and innovation ecosystems. I launched my first startup, Haiti: Hands On, at the age of 13, focused on strengthening vulnerable Haitian communities through innovative education opportunities. I recently co-founded WOCO, a tech platform that enables the growth of innovation ecosystems in emerging markets, where I am currently Head of Ecosystem Development. I additionally work with the Global Startup Ecosystem, the world's largest ecosystem accelerator and host of groundbreaking events like the Haiti Tech Summit and Ghana Tech Summit. 
The 'Why?'
My personal mission derives from my experience growing up in the UAE in a French-Egyptian household and an American school - I had first thought that diversity had rendered ethnicity irrelevant.
Gradually, I came to understand that the only reason I didn't think my origins changed my experience in the country is because I come from the "right" countries. My future is not determined by my nationality. And yet, so many people's are.
We don't choose our ethnicity, so how is it fair that our past, present and future are so heavily dependent on such a factor? We are fundamentally all the same and should have access to the same opportunities.
I am driven by my obligation to continue to use this privilege to help those who seemingly aren't from the "right" places. 
Related Links
Swarthmore College Student Priorities
2018 Swarthmore University Innovation Fellows
Lamia Makkar
2017 Swarthmore University Innovation Fellows
---
---