Fellow:Krusha Shah
Jump to navigation
Jump to search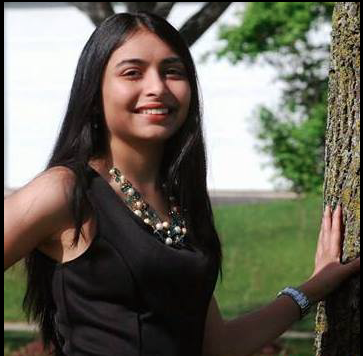 Krusha Shah is from Bartlett, IL (northwest suburb of Chicago) and attends Saint Louis University.    
Engineering Interest
My father introduced me early on to science fiction in all its various forms, especially those related to space exploration and discovery., My parents also believed in LEGOs, and I would build things for hours. We enjoyed the design and ingenuity aspects of the toy, and I feel that the toy truly helped us develop and refine creative skills, test our imagination, and learn the limitations of what could be built. These influences at home, learning about NASA's successes, and the encouragement of my family lead me to a profession in engineering.
I chose Mechanical Engineering because it is the background of many astronauts and space professionals, I enjoy the intricacies and applications of machinery, and I like design.
I consider myself fortunate to be interested in science and engineering, but that is only because of my family, friends, teachers, and co-workers who have helped show me the full potential of these fields. Sadly, many children growing up in the US have no idea of the true meaning and importance of science and engineering. This is especially true for many of the girls because they don't get encourages enough to go into STEM careers since they are mainly for boys. As a result, one of my favorite things is being a part of Society of Women Engineers to help young girls realize STEM fields are not just for men. Also, the Society of Women Engineers creates a good support system for all the girls studying to be engineers and create many opportunities to succeed in the industry.
Activites
Besides being a part of SWE and promoting STEM, I am also a teaching assistant (TA) for a class devoted to freshmen engineers at the Saint Louis University (SLU). These students are either majoring in mechanical or aerospace engineering and the course helps them understand what engineering entails. Many go into it because they see that the field is growing and that there is a decent amount of money to be earned. Therefore, my goal as a TA is to clarify their definition of engineering by drawing from my own observations and experiences. I also help students through the challenges of their first year study with study tips, creating assignments. In other words, I do my best to help them figure engineering out and ensure that this is the correct area of study for them.
Related Links
Saint Louis University Student Priorities
University Innovation Fellows
Spring 2016: