Fellow:Kayla Barbour
Jump to navigation
Jump to search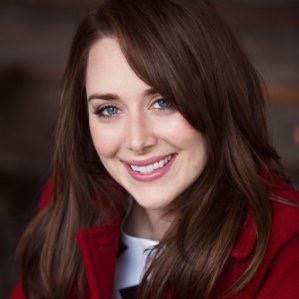 Kayla Barbour launched as a University Innovation Fellow in Spring 18' while attending Berea College, located in the beautiful eastern knobs of Kentucky. While studying as a Technology and Applied Design major, Kayla worked in the Berea College Office of Sustainability as the Waste Diversion Program coordinator and was a member of cohort 14 in the Entrepreneurship for the Public Good (EPG) program under Dr. Peter Hackbert. Recognizing an opportunity to reduce food waste by digitizing the recording and management process in the college dining hall- Kayla recruited an interdisciplinary team of students, staff, and faculty dedicated to influencing student waste behaviors through learning and visual nudging. Using the Innovator's Toolkit to teach Design Thinking to students and staff, Kayla led a series of UIF and EPG sponsored workshops to engage campus with the new WOMbat system (Waste Operations Management, behavior altering technology) while gathering insights about consumer preferences in the dining hall. The results of this project enabled students to have more decision-making power over meal offerings, in addition to reducing the time and hassle of properly recording food waste.
The experience of being a campus-wide leader in green behavior as an educator, sustainability planner, and event coordinator empowered Kayla to reach out to the UIF team and encourage a change in meal planning at the annual meetups. The Spring 2019 SVM was the first ever Zero Waste UIF meetup, and Kayla and a crew of other Fabs worked tirelessly to educate the 400+ SVM attendees about composting and recycling during the daily meals. Despite the challenges of community planning from a distance, Kayla hopes to continue impacting UIFellows in the realms of sustainable decision making and personal connections with resources through online engagements and future UIF meetups!
Kayla is currently studying for a Masters in Community Planning at the University of Cincinnati DAAP program. When not talking trash or sustainability, Kayla enjoys hiking with her dog Leto and living a holistic lifestyle. Her professional interests include urban design, adaptive reuse building projects, green infrastructure, and green-forward policy making. Please visit www.kaylabarbour.com for more info or to reach out!
Related Links
Berea College Student Priorities
University Innovation Fellows
Spring 2018:
Spring 2016:
Spring 2015:
Spring 2014:
Ability Kakama
---
---