Fellow:Kayla Barbour
Jump to navigation
Jump to search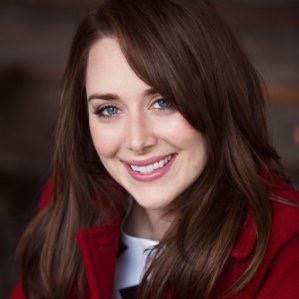 Driven to plant change and seed growth, Kayla Brandt (Barbour) is a City Planner and Urban Designer with a focus on landscape resource conservation and hydrology. Receiving her Masters in Community Planning from the University of Cincinnati DAAP, Kayla is an experienced facilitator and engagement specialist. As an active design thinking practitioner, Kayla's UIF training has enabled her to enrich multiple real-world projects with human centered elements that are often overlooked in the areas she researches such as stormwater runoff, walkability, and utility-oriented GIS analyses.
With a familial background in real estate, Kayla hopes to work as an independent planning consultant while operating a non-profit focused on educating children about sustainability and gardening. In her free time, Kayla loves to hike and camp with her husband and their two German shepherds. An avid nature lover, Kayla finds serenity in the woods and enjoys fossicking for minerals to add to her collection. A random fact about Kayla is that she built a tiny home and lived in it for 3 years while in undergrad at Berea College, where she launched as a University Innovation Fellow in Spring 2018.
At Berea College, Kayla received a Bachelor's of Science in Technology and Applied Design while working in the BC Office of Sustainability as the Waste Diversion Program coordinator. Kayla was introduced to the UIF program while participating in the Entrepreneurship for the Public Good (EPG) program under the tutelage of Dr. Peter Hackbert. Recognizing an opportunity to fuse the UIF methodologies within her studies and labor position, she formed and managed a 15+ person team focused on improving front & back end experiences in the college dining hall.
With a goal of reducing food waste by 15%, Kayla and her team digitized the recording and management process of the college's closed-loop composting system in a project that ultimately scaled every level of hierarchy at the college. Kayla recruited an interdisciplinary team of students, staff, and faculty dedicated to influencing student waste behaviors through machine learning and visual nudging. Using the Innovator's Toolkit to teach Design Thinking to students and staff, Kayla led a series of UIF- and EPG-sponsored workshops to engage the Berea campus with the new WOMbat system (Waste Operations Management, behavior altering technology) while gathering insights about consumer preferences in the dining hall. The results of this project enabled students to have more decision making power over meal offerings, in addition to reducing the time and hassle of properly recording food waste.
The experience of being a campus-wide leader in green behavior as an educator, sustainability planner, and event coordinator empowered Kayla to reach out to the UIF team and encourage a change in meal planning at the annual meetups. The Spring 2019 SVM was the first ever Zero Waste UIF meetup, and Kayla and a crew of other Fabs worked tirelessly to educate the 400+ SVM attendees about composting and recycling during their daily meals and activities. Despite the challenges of sustainable community planning from a distance, Kayla hopes to continue engaging UIFellows in the realms of green decision making while promoting available resources, participating in online engagements, and attending future UIF meetups!
Please feel free to reach out and connect with Kayla at kaybrandt.plans@gmail.com
Related Links
Berea College Student Priorities
University Innovation Fellows
Spring 2018:
Spring 2016:
Spring 2015:
Spring 2014:
Ability Kakama
---
---