Fellow:Kate Jankowski
Jump to navigation
Jump to search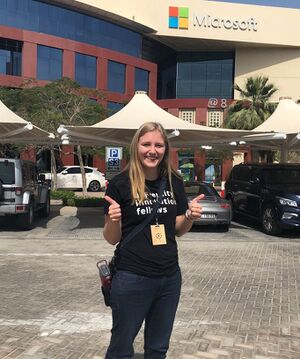 Serving as UIF Since: Fall 2018
School: University of Wisconsin - Milwaukee 
What she does now: Working to get the new Kulwicki Garage complete
What that means: One of her project will be being built this summer!
Contact her about:  Environmental change projects, Thinker space design, time management 
Phone: (262)-470-7394 
---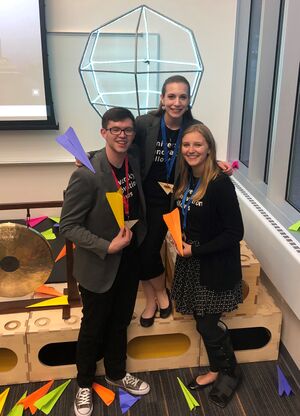 Kate Jankowski is a senior at the University of Wisconsin-Milwaukee studying civil engineering with a focus on work in municipal. Kate has taken a semester off to work full time at an engineering firm. She got to perform sewer entries, flood neighborhoods with bright green water, and make cool reports about it! She will be working there again this upcoming spring, extending her schooling one more semester. 
In the UWM Engineering building, she is part of a team that is working on a project to renovate a not commonly used room within the engineering building into a Thinkerspace. The room is located adjacent to the Makerspace so UWM is transforming this room to be more versatile room to benefit students. The UWM UIF's hope to have a study nook, a presentation area, and a workspace that can be used for the prototyping of projects.
She also worked to make a lightbulb structure for the grand opening of the UWM Lubar Entrepreneurship Center. 
While not in the engineering building, Kate spends her time competing with the Milwaukee Bowling Club. She travels around the nation, competing against other universities. She also spends time singing in the university choir. 
---
Related Links:
University of Wisconsin - Milwaukee Wiki Page