Fellow:Justin Javorek
Jump to navigation
Jump to search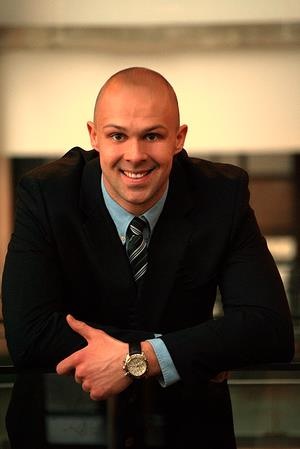 Justin Javorek is an undergraduate student majoring in Entrepreneurship and Informatics at Dalhousie University. He has worked on several startups, and actively applies his diverse skill-set to build and grow the entrepreneurial ecosystem. His previous startup, Salubrian Health, was part of Propel ICT's Launch 36 Build Program. As well, in 2014, Salubrian Health represented Canada at the International Business Model Competition (IBMC) at Bringham Young University. At IBMC, Justin and his team reached TOP 40 out of 2,418 teams from around the world. Most recently, Justin co-founded Pet Konekt. The online marketplace allows pet owners to easily find the best veterinarians, groomers, and training in their area, and book appoints within seconds. Justin is also the Founder and President of Dalhousie Entrepreneurship Society (D.E.S). 
Currently serving as Student Entrepreneur-in-Residence at Dalhousie University, his central role is to engage students in peer-to-peer mentoring and connect student teams with the local community. 
The Dalhousie Entrepreneurship Society strives to build inclusive innovation and entrepreneurship ecosystem on the Dalhousie University campus by exposing students in all faculties to resources and funding opportunities, organizing hackathons and connecting them with the local startup community. Justin is always happy to connect with high caliber, energetic people to share experiences, co-learn, and work together to build community and launch startups.
Project Pitch Video
Related Links
University Innovation Fellows
Spring 2016:
Fall 2015: