Fellow:Judah Berger
Jump to navigation
Jump to search
Judah is a University Innovation Fellow, and currently a Junior at Binghamton University. A southerner born and raised, it was quite a culture-shock moving to Binghamton in Upstate New York.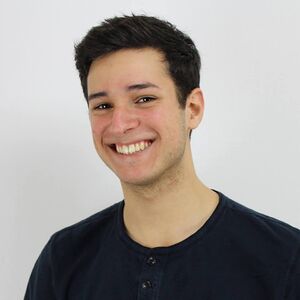 Despite the weather, he enjoys it there, and is pursuing a B.S. in Business Administration with a concentration in Finance and Marketing, along with a B.A. in Philosophy, Politics, and Law. As a member of the Entrepreneurship Learning Community, Judah has made life-long connections and learned skills that contribute to his entrepreneurial spirit. He has started several of his own businesses, some successful (like a fried foods business) and some not as successful (like a wholesale wool sweater business). Regardless of their success, Judah has learned much from his ventures. He hopes to one day start his own business, after working for a bit at a start-up out of college.
Judah loves scuba diving, poetry, history, skeet-shooting, octopi, creative-writing, photography, and cinema. His love of the ocean started at three years old when he was handed a rubber octopus by his grandpa, and it was truly love at first sight. If you have any interesting facts or articles about octopi that you would like to share, please reach out!
---
---