Fellow:Jordan Dunne
Jump to navigation
Jump to search
Jordan Dunne is a senior undergraduate Computer Science major at Rensselaer Polytechnic Institute. He worked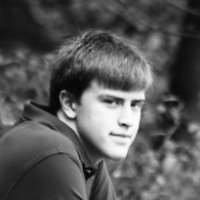 last summer at Onshape Inc. building CAD software, and enjoys tinkering, reading, and Chess. Jordan's active on campus as a part of the Alpha Phi Omega service fraternity, the White Key Leadership Honor Society, and worked on the Formula Hybrid Racecar Team for a while.
Jordan is currently the head of The Inventor's Guild, a group of students and engineers that helps startups build prototypes and prepare to seek investment. He spends time helping students, local entrepreneurs, and others develop their businesses. Jordan works with a few VC firms on the side as well.
Jordan is currently working towards a co-terminal masters degree in Computer Science, and is looking forward to working at Microsoft as a Program Manager this summer. 
Personal Website and LinkedIn
Related Links
Rensselaer Polytechnic Institute
Rensselaer Polytechnic Institute Student Priorities
University Innovation Fellows
Spring 2016:
RTENOTITLE
Spring 2014: