This site will go under maintenance from 25-11-2020 to 30-11-2020. It might not reachable during the maintenance period.
Fellow:Jonathan Abbotoy
Jump to navigation
Jump to search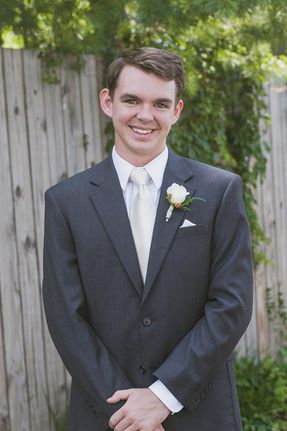 Jonathan Abbotoy is a University Innovation Fellow from the Spring 2015 cohort. He is a student at Tennessee Technological University, doubling majoring in accounting and finance. Jonathan works for Sigma Appraisal Services as a licensed appraiser trainee through the state of TN. Jonathan was born in Santa Maria California but quickly became accustomed to moving frequently. Three of those years were spent living in Israel. Jonathan's family eventually settled down in Tennessee. Jonathan has always been passionate about helping others and has been abroad on many mission trips to various developing countries.  A few years ago, while in Uganda, East Africa, (working with a medical mission) Jonathan realized the great need for ingenuity in developing countries. This sparked his passion for innovation and entrepreneurship; he is hoping one day to be able to fund his own social entrepreneurial projects. 
As a student at Tennessee Technological University, Jonathan plans to be involved in the spread of innovation and entrepreneurship throughout the university. Jonathan is wanting to start a student led program that will help students utilize the various I&E resources available at TTU. 
Related Links
Tennessee Technological University
Tennessee Technological University Student Priorities
University Innovation Fellows
Spring 2016:
Spring 2015:
Spring 2014:
Tennessee Tech University Landscape Canvas
Business Model Landscape Canvas
---
---