Fellow:Joey Scott
Jump to navigation
Jump to search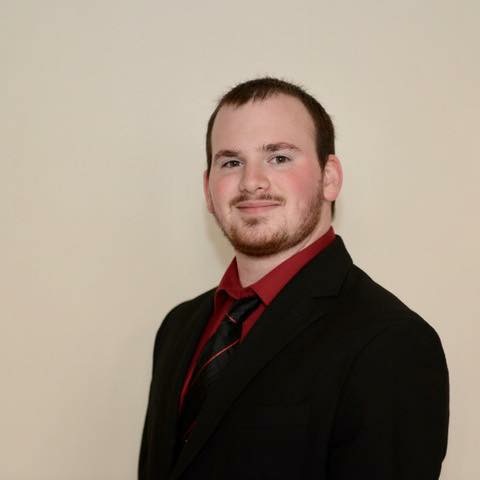 Joey Scott is a University Innovation Fellow and a current Master's of Business Administration student at Youngstown State University. In May 2018, he also graduated from YSU with his BSBA in Accounting. It was during that time as an undergraduate that Joey was exposed to the pilot design thinking course and was subsequently exposed to the University Innovation Fellows.
At Youngstown State University, Joey helped re-establish the campus chapter of Rotaract, a Rotary International affiliate. He was also heavily involved with the Honors College during his undergraduate years. As a graduate student, he has become even more involved with the Williamson College of Business Administration as well as the Small Business Development Center located there, where he works.
For as long as he could remember, Joey has been fascinated by business and entrepreneurship. It was for this reason that he was drawn to working at the SBDC on campus, helping local entrepreneurs chase their own dreams of starting businesses and helping them realize the best ways to do so. Joey's other love resides in cinematics, especially classic movies, which has encouraged him as an aspiring writer of screenplays and novels. His training in Gracie Jiu-Jitsu has helped him build the discipline required to manage everything in his life, including finding time to relax and play golf.
School WIKI Page:
http://universityinnovation.org/wiki/Youngstown_State_University
Strategic Priorities:
http://universityinnovation.org/wiki/Youngstown_State_University_Student_Priorities
Landscape Canvas:
https://docs.google.com/spreadsheets/d/12LIG6z5NFipfzIrjLmVQIYYW37aPrSUxNX7cyTSKBS0/edit#gid=0
Group Video:
https://www.youtube.com/watch?v=tn5iA80oKKQ&feature=youtu.be
---
---