This site will go under maintenance from 25-11-2020 to 30-11-2020. It might not reachable during the maintenance period.
Fellow:Jithendra Reddy Dodla
Jump to navigation
Jump to search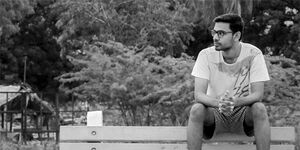 Jithendra Reddy is a university innovation fellow and an active student of Audisankara College of Engineering and Technology. He is now pursuing his Bachelors of Technology in Civil Engineering. He stepped on Earth at Nellore in Andhra Pradesh state. He completed his schooling in C.A.M. English Medium High School, Gudur. 
He is a guy with Multi-tasking Nature. He loves to Explore New things. He is a traveler. He likes Bike Riding and Trekking. He helps organize, runs college service events and also serves as a member in "Tech Insite" club. His passion is about making to do the things in right order. His hobbies are Photography and Listening music.
College Overview: http://universityinnovation.org/wiki/Audisankara_College_of_Engineering_and_Technology
Student Priorities: http://universityinnovation.org/wiki/Audisankara_College_of_Engineering_and_Technology_Student_Priorities
---
---