Fellow:Jesus Gomez
Jump to navigation
Jump to search
Jesus Gomez Llanos is from Mazatlan, Mexico where he attended Instituto Anglo Moderno for high school. He is currently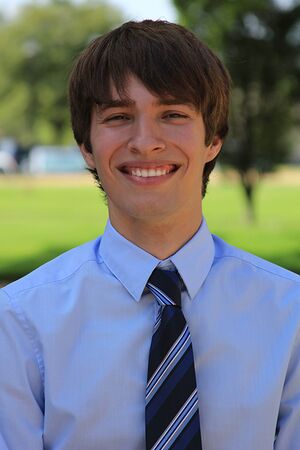 a junior at Wichita State University pursuing aerospace engineering. After finishing high school in Mexico, he decided to study abroad and search for new academic opportunities and challenges.
He likes to meet and interact with people and their interests. He has served as a Treasurer in high school, office assistant in a real estate company, a French teacher after getting his certification from the French Ministry of Education, and a member of Wichita State Rocket Club. Currently, he is a Student Ambassador in College and a Resident Assistant at Wichita State Residence Halls.
Gomez is interested in bringing an environment to campus where interdisciplinary relationships could lead to projects across departments and colleges. At the same time, achieve a culture where Applied Work-Based Learning forms a main components of WSU's students.