Fellow:Jessica Flynn
Jump to navigation
Jump to search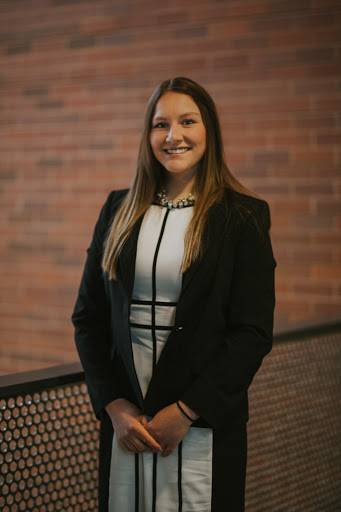 Jessica Flynn is a University Innovation Fellow and an undergraduate student studying Accounting at Youngstown State University (YSU). Jessica is from Hermitage, Pennsylvania and commutes to campus everyday. She was introduced to the University Innovation Fellows program from her professor. This is YSUs first year being apart of theprogram.
At Youngstown State University, Jessica is the President and the Captain of the Youngstown State Equestrian Team. Inaddition, she runs her family's business. In her spare time, she enjoys riding her horse and giving horseback riding lessons to her customers.
From a very young age, Jessica has shown interest in entrepreneurship. She was raised in a family who started their own business and became very successful. She also took interest in innovation when she watched her family keeping up with changes in the business. On campus, she is interested in educating other faculty and students about innovative thinking techniques.
School WIKI Page:
http://universityinnovation.org/wiki/Youngstown_State_University
Strategic Priorities:
http://universityinnovation.org/wiki/Youngstown_State_University_Student_Priorities
Landscape Canvas:
https://docs.google.com/spreadsheets/d/12LIG6z5NFipfzIrjLmVQIYYW37aPrSUxNX7cyTSKBS0/edit#gid=0
Group Video:
https://www.youtube.com/watch?v=tn5iA80oKKQ&feature=youtu.be
---
---