Fellow:Jason Force
Jump to navigation
Jump to search
Jason Force is an Electrical Engineering student at George Mason University, and is the founder and CEO of Iron Goat Technology.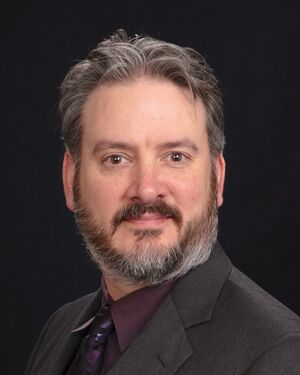 Jason sees the need to have internal innovation at academic institutions, and believes that the University Innovation Fellow program is a critical part of that effort.  The renewed interest in aligning business models with stakeholder needs, combined with the information leveling power of the internet should usher in a new age of learning institutions. 
Although Jason's career has substantially been in the defense electronics industry, a new interest in global solutions for a sustainable world has led to a search for business models and technical solutions around biomass-powered robotics.  The search for academic support and partners in this area led to a better understanding of the challenges faced by innovative leaders in academic institutions.
Jason gives general I&E outreach talks for students, with a focus on IT, Engineering, and Biochemistry.
Related Links
George Mason University Student Priorities
Jason Force