Fellow:Jason Carrick
Jump to navigation
Jump to search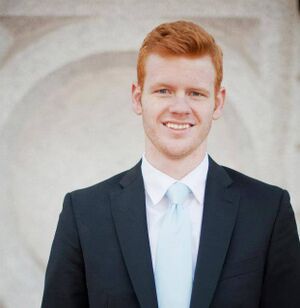 Jason Carrick is senior from Utah Valley University in Orem, Utah where he resides with his wife and 2-year old son.  He is studying Computer Science.  In his time at UVU, Jason spent 2 years working with UVU's Center for the Advancement of Leadership where he received a leadership certification with high distinction.  Jason has also worked as an intern in the Presidents office.  This position helped prepare him to navigate the universities organization.  This also gave him an opportunity to brush shoulders with many of UVU's and the community's leaders. 
Jason is passionate about the ideas of innovation and entrepreneurship—especially in the university setting.  He believes that instilling these principles in students early will help them best prepare for their careers. 
After graduating from high school and before starting college, Jason had the opportunity to serve a 2-year mission for his church where he learned the importance of matching hard work with significant work.  In his career, Jason hopes to continue this practice to build meaningful value for people who are in need.    
Related Links



Utah Valley University Student Priorities
University Innovation Fellows
Spring 2016:
Jason Carrick
Spring 2015: