Fellow:Jasmine Perez
Jump to navigation
Jump to search
Jasmine Perez is a fourth year Undergraduate Computer Science and Combined Masters of Science in Management student at the University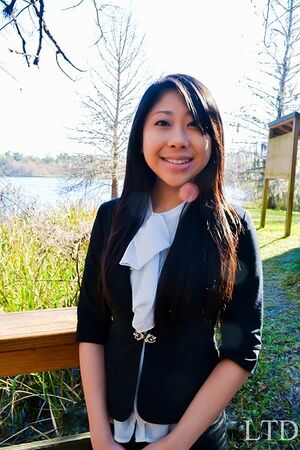 of Florida. She has a strong focus in her studies in Human-Computer Interaction and Cloud technologies. She has interned with Microsoft for the past two summers in their Software Engineering division. She has also done research in the Computer Networking lab at the University of Florida on Network Clustering.
Jasmine is fascinated by the way technology interacts with our daily lives and she can often be found working on side projects that help make life easier. She has designed her own personalized storage device that mimics a cloud storage system and as well as some mobile phone games and websites. Jasmine's internship experience immersed her in the stages of software development at a large scale. Specifically, as a Program Manager intern her focus was on the design of user interfaces and user experiences for applications in Microsoft's Cloud products. She worked on different stages of the development of the design of the product from researching and aggregating consumer feedback to cross-collaboration between design teams and developing a plan for implementation.
Aside from her technical experience, Jasmine is also passionate about Gator Engineering. Since her freshman year she has been active in SASE (Society of Asian Scientists and Engineers). She has served on the executive board and is currently the Finance Director for the UF SASE Southeastern Regional Conference 2015 (SERC). She has coordinated events that promote the status of minorities pursuing STEM degrees such as mock interviews with recruiters and meet and greets with professors. As Finance Director she has also successfully led her committee to raising thousands of dollars from corporate outreach and campus fundraising. Alongside her goals to help others develop professionally through SASE, she also encourages other students to develop their leadership skills through ELC (Engineering Leadership Circle, Epsilon Lambda Chi). As Vice-President of ELC she works with talented leaders in the college who want to serve as a resource to other young leaders.
Jasmine has always been hardworking and dedicated to her goals whether it be to help others or to achieve more academically and professionally. She continues to seek out opportunities where she can develop software products that can change people's lives. Being part of the University Innovation Fellows is one way I am hoping to start creating this impact. One area of technology she hopes to continue work in the future in is in Cloud Services and Security.
Related Links
University of Florida Student Priorities
Jasmine Perez